DID YOU
KNOW?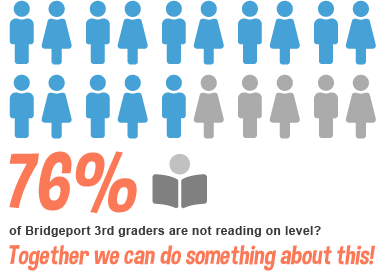 5k Bible Campaign 2022
Please help Rise To Read give 5,000 Bibles to the children of Bridgeport in 2022 by giving a $10 donation. ($10 is the average cost for one age-appropriate Bible)
JOIN US
The choices before our children today can lead to life or adversity. Let's help them to choose life through Rise To Read!
Get Involved
OUR
HEART
"To serve the children,
families and City of
Bridgeport by promoting
Literacy."